Content
Overview
Core Challenges
The Solution
The Results
Overview
The transformation of the financial services industry to a more digital environment has contributed to significant increases in regulatory requirements. These new regulations mostly center on additional requirements regarding client data protection, fraud and identity theft prevention, and security.
Many banks have upgraded their technology with a digital-first structure, which simplifies the validation of client documents. However, how to best take on mountains of historical paper-based forms is a very real issue for established banks. The following is an analysis of how a Fortune Global 250 bank chose to go about finding its solution.
---
Core Challenges
Massive amounts of historical, paper-form client agreements required automatically understanding unstructured data and complex validations.
Banks collect huge volumes of account documents from each business client. Among them are authorized signer documents and business banking agreements that dictate the relationship between the customer and the bank. Clients can identify any number of authorized signers for their account, adding a whole host of complexity to these overall relationship agreements.
Business banking agreements also provide instructions on signature requirements for certain document types. These instructions can get complex quickly; for example, an agreement might specify that only the CEO's signature is needed to perform specific actions with their account, or a few members of the board are required to take that action, or everyone listed on the agreement is needed.
The level of variability in options for clients to choose, combined with hundreds of thousands of historical agreements in paper form, created a massive hurdle for this large bank. The company needed to meet demanding deadlines to extract critical client data from historical forms and perform validation against account details stored in its database. For instance, were the authorized signers and signature parameters in alignment?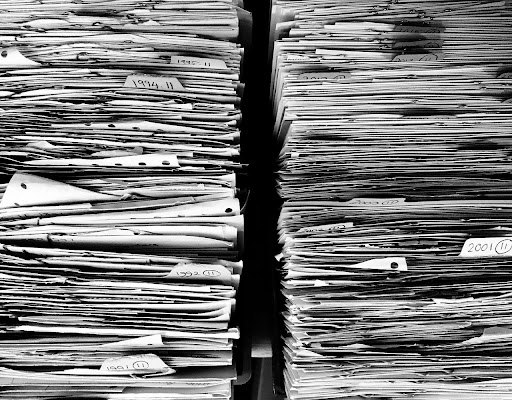 The Solution
The Instabase Automation Platform was chosen over other tools as the only solution that can meet the time, accuracy, and regulatory requirements.
The bank critically evaluated two options for handling this massive project:
Solution A: Organize a team of approximately 40 people to manually go through every business client agreement and compare the critical data against details in the centralized database, a process that was estimated to take approximately a full year.
Solution B: Work with the right document understanding solution to extract necessary data from the contracts and perform the validations, with an objective of 100-percent accuracy.
The bank knew that it wanted to go with Solution B, given the cumbersome nature of completing this project with a team of 40 manual reviewers. Unfortunately, it initially struggled to find a provider willing to tackle the challenge. The time-urgency and level of variability in documents, along with the importance of meeting regulatory requirements and client safety standards proved too much for many document understanding solutions to handle – especially considering the necessity of 100-percent accuracy. The bank also had 12 other projects waiting on the completion of this one, adding a degree of pressure to the problem.
What the bank needed was an innovative approach. Instabase stepped in with its unique approach that uses best-in-class deep learning models to automate unstructured data at scale with unprecedented accuracy.
The Results
The bank automatically understands over 700K client documents with 100% accuracy and zero false positives, meeting regulatory requirements ahead of the deadline.
The Instabase Automation Platform for Unstructured Data provides a range of out-of-the-box and custom validations, including logical/numerical validations, format checks, and third-party lookups, to make sure that only high confidence extraction results that meet business requirements are automated. In this case, the absence of false positives – the solution's validation capability to detect any incorrect information in these documents with zero error rate and flag for manual review – was critical to the bank.
In total, 720,000 documents were automatically understood with 100% accuracy and zero false positives by Instabase. Rather than requiring a team of 40 manual reviewers, the bank only needed two reviewers to go through a small number of low confidence results. Thanks to the efficiency and accuracy of the Instabase solution, the bank was well-positioned to meet compliance standards, maintain safe client access, and preserve its reputation.
If your financial institution is wrestling with a time-sensitive project that requires highly accurate document understanding for a large volume of unstructured documents, Instabase can help. Automatically understand unstructured documents and transform critical business processes with Instabase today.
Automate and transform.
Automatically understand unstructured documents and transform critical business processes with Instabase.