Content
Overview
Core Challenges
The Solution
Projected Results
Compliance is a major priority for organizations in heavily regulated industries such as financial services. At the same time, organizations are dealing with huge volumes of unstructured data, the storage and disposition of which fall under those regulatory mandates.
Turning to intelligent document processing can help companies remain compliant, meet regulatory deadlines, and reduce costs while achieving human-level accuracy compared to manual document review and classification.
The following is a case in which Instabase is working to help a financial institution achieve all these benefits and meet regulatory compliance timelines.
Overview
A subsidiary of a large European financial institution holds physical customer documents in over 60,000 boxes (~50 million pages) from which all information needs to be extracted and retained in a structured, digital format.
According to European regulations, financial institutions are required to retain customer data for a seven-year period. Those same regulations require that organizations dispose of customer data when that seven-year period ends.
With so many documents stored in physical boxes rather than digitally, the financial institution needs an accurate picture of the documents it has, how long they should be retained, and exactly when they should be destroyed. Without quick access to that information, the institution's compliance risk is high.
To address that risk and meet regulatory requirements, the company needs to digitize each document, classify it by mapping it to a customer record, and extract, validate and retain all key data in a compliant way.
Core Challenges
The project must be completed within a two-year regulatory period. In addition to the time constraints, the project is not a revenue-generating one. Rather, the focus is on reducing regulatory risks with as little expense as possible.
The financial institution estimates that completing the project would require hiring 35 additional full-time employees working on manual document scanning and data entry for the entire two-year period. Given the nature of this project, generating additional costs does not seem the best way forward for the subsidiary or its parent company. The organization estimates that each employee could potentially handle 3 boxes per day, which translates into 520 working days for the entire project to be completed. Any delay in hiring, team churn, or lower manual processing output can easily put this project at risk by extending it beyond the 2-year regulatory period.
A lower-cost option that still ensures human-level data accuracy and maximum regulatory compliance was needed.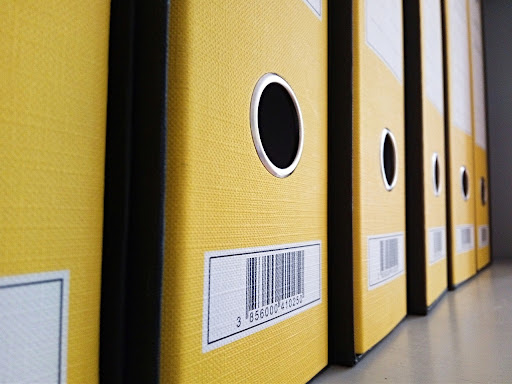 The Solution
Fortunately, the financial institution already knows where to turn for help. As an existing client, the company has already seen the stellar business impact Instabase delivers with its innovative deep learning approach and rapid development with low code building blocks.
Instabase's Automation Platform for Unstructured Data enables organizations to understand unstructured documents with unprecedented accuracy using its innovative deep learning capabilities and rapidly deploy their solutions with its low code building block approach. The platform's out-of-the-box and custom validations capabilities combined with the seamless integration with the company's current content management system ensure that the accurate information automatically passes to downstream systems. All of these factors make Instabase the perfect choice for enabling a much more efficient, accurate process than manual document scanning and data extraction.
To complete the project, Instabase will digitize the subsidiary's millions of pages, split and classify them according to document type, and extract key document information that allows the financial institution to match the documents to their corresponding customers and note how long the record must be stored, thereby ensuring regulatory compliance at a fraction of cost and time.
Projected Results
Due to Instabase's unique approach to document understanding and rapid deployment capabilities, the time from the project kickoff to production and value generation is a short two months.
By leveraging Instabase, the client anticipates that it will reduce the resources dedicated to this project from 100 full-time employees to 5 or 6 instead and keep the costs at a minimum. Instabase is currently working to deliver the project well within the required deadline, enabling the financial institution to deploy its valuable resources elsewhere.
Providing accurate outputs on time and freeing existing employees for more value-added tasks, Instabase can help the financial institution save money on the project and reduce compliance risk at the same time.
Do you have a process that could profit from an automated, streamlined approach? Are you in an industry where compliance is a significant priority and the accuracy of data pulled out of documents is key? If so, Instabase can help. Meet regulatory deadlines on time with Instabase.
Meet regulatory deadlines on time.
Combine low- and pro-code building blocks to automate critical workflows in record time.