Content
Document Understanding Solutions Simplify Complex Documentation
Document Understanding Solutions Reduces Human Error
Document Understanding Solutions Speed and Improve Triage of Claims
Document Understanding Solutions Integrate with Existing Systems
Claims leakage (CL)–the money that is wasted due to inefficient claims management processes–is among the top challenges for the insurance industry. It's little wonder, since cash lost this way constitutes a major expense for many insurers. According to InsuranceThoughtLeadership.com, the industry benchmark for claims leakage is reported in the 2-4% range, but the actual figure may be closer to "20% to 30% and even more. That means that the payoff for reducing leakage, even for smaller P&C insurers, can easily reach hundreds of millions of dollars—which drop straight to the bottom line."
Claims leakage creates a conundrum for insurers. Insurers could choose to utilize more loss adjusters to mitigate the cost of claims leakage, but the problem with that approach is that it raises loss adjustment expenses (LAE) and likely creates a poor customer experience.
Rather than soldiering on with outmoded, inefficient claims processing methods, insurance companies can now invest in intelligent document understanding software that can significantly reduce claim leakage while reducing LAE at the same time.
Here are some of the top ways intelligent document understanding can benefit insurance firms looking to reduce claims leakage and save money, time, and effort.
Document Understanding Solutions Simplify Complex Documentation
Claims processing represents one of the most documentation-heavy, complex workflows an insurer handles. For example, consider the long-term care claims process, which typically involves the following steps:
Care provider submits invoice via email or fax
Vendor scans invoices to image and adds to system of record to insurer to process
Operator picks up case from queue to review and process the inbound documents
Operator searches for specific matching invoice in filesystem and confirms PII/PHI such as social security number
Operator validates that the claim is good to process and that there are no outstanding issues such as overpayments, previous referrals, etc.
Operator identifies header data (facility name, patient name, bill date range, how many patients included in a single invoice, etc.)
Operator extracts and keys in line-item information that describes care provided (e.g., duration of service, bill rate, total billable amount, etc.)
Second line operator repeats activities to verify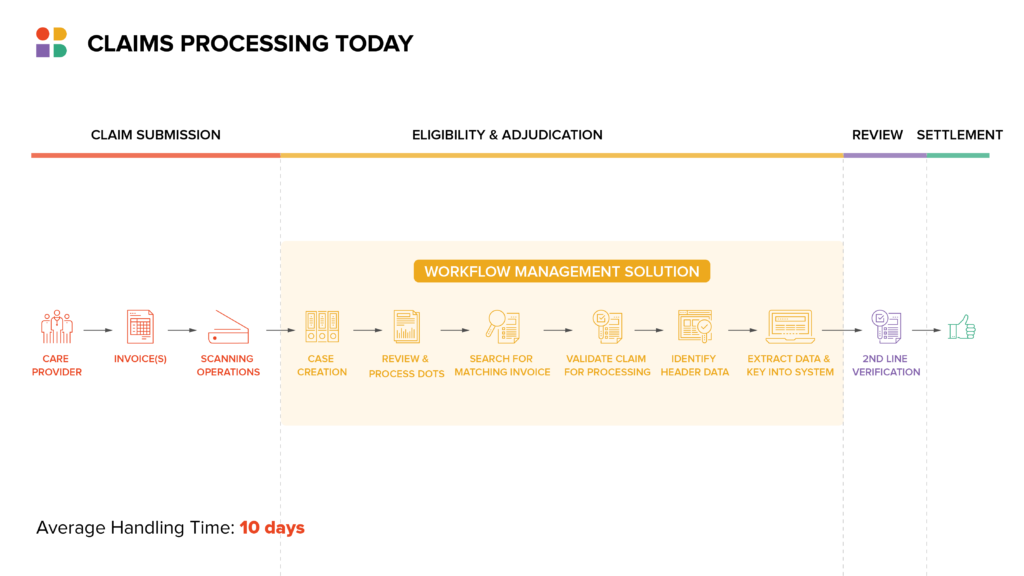 One Instabase client, a large U.S. insurer, processes hundreds of thousands of claims each year in its long-term-care division. During the claims process, care providers often submit non-standard invoices accompanied by other documentation via fax or email. The nature of the documents themselves, along with the method of delivery, results in varying degrees of clarity and inconsistency from one file to the next.
Using its 'building block' tech, Instabase partnered with the company to develop a prototype for understanding and significantly simplifying long-term care claims. In just five weeks, the Instabase Automation Platform was able to break down the varying document formats and pull out the needed information from among a sea of data.
"If you're a large insurer and you're getting all this information through, it may not be that everything is of equal importance," Tom McCann of Instabase said. Using document understanding technology "means that you can find what's most important from a service-level-agreement perspective or a regulatory perspective immediately, and you can deal with that first."
Document Understanding Solutions Reduces Human Error
Applying machine learning technology to painstaking, detail-oriented work when possible (particularly when the work is of the laborious, time-consuming variety) can reduce the risk of human error.
A commentary piece in Insurance Innovation Reporter states: "The ability to monitor and mitigate leakage during the early stages of claims processing is key to an insurance company's profitability. By identifying points in its process flow that pose the greatest risk for claims leakage and then streamlining and systematizing procedures to incorporate and harness new capabilities, such as machine learning, insurers can make a significant impact on their bottom line."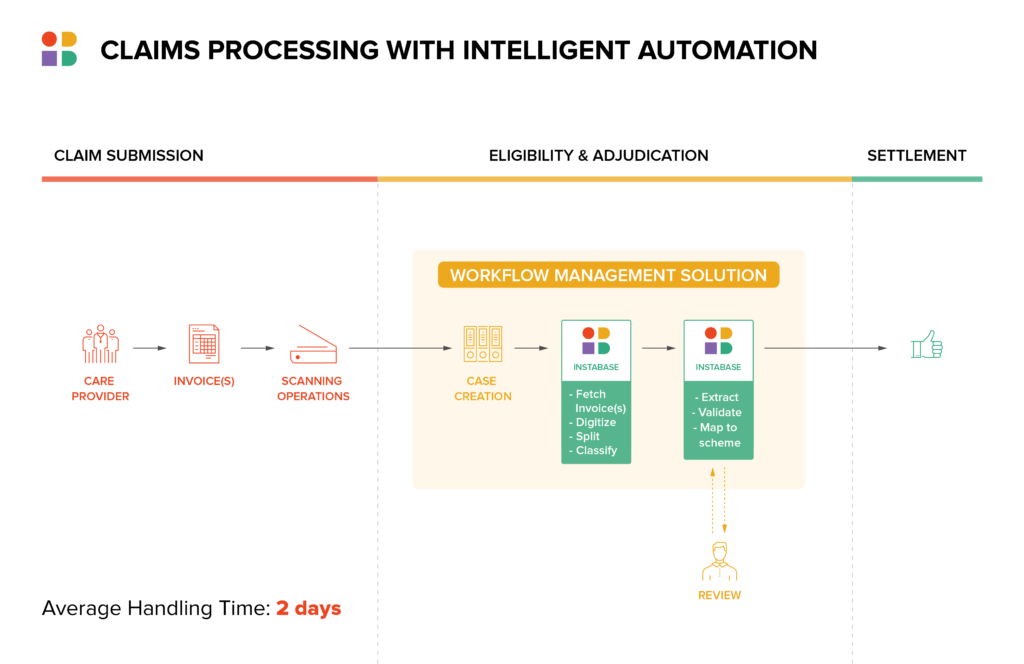 Document Understanding Solutions Speed and Improve Triage of Claims
Document understanding solutions enable quicker access to relevant data for automated verification. That translates into improved triage, as claims are routed appropriately based on their complexity. The majority of claims can be routed to straight-through processing (STP), while more complex claims can be sent to loss adjusters for further inspection. With this level of improvement to triage, insurers can keep an eye on claims leakage while reducing LAE. It's a win-win from a cost perspective.
Document Understanding Solutions Integrate with Existing Systems
Of course, no technological addition, no matter how cost- and time-saving in principle, is helpful if it ends up going unused because it doesn't work with existing systems.
IRMI states: "Unfortunately, many TPAs and insurers still have older, legacy-based systems with little interaction with other systems (i.e., nurse case management, medical management, underwriting, loss analysis/safety software, etc.). That makes it more difficult to spot trends and prevent foolish errors."
Well-designed document understanding platforms integrate with a variety of business systems commonly used by insurers. Instabase, for example, integrates with Salesforce, Appian, Pega, UiPath and more, making it much easier for insurers to use.
Insurers that engage a top-level document understanding software platform, with the integration such technology offers, are very likely to see their claims leakage percentages fall.
Tired of claims leakage? See how Instabase can help you stop claims leakage today.
Stop Claim Leakage the Intelligent Way.
Use the Instabase Automation Platform to plug the holes in your claims processes.