Content
[1] People
[2] Product
[3] Customers
The Future
Author: Anant Bhardwaj
Over the last 5 years, we have been working tirelessly towards what we believe will be the next major offshoot of the operating systems. It's going to be a major computing platform in its own right, and will have an ecosystem that we will only find its boundaries as we explore it for the next several years.
While we continue to make progress on that, we're proud to be kicking off 2021 with a new website that reflects who Instabase is today, and the work we've accomplished behind the scenes.
Over the past few years, we've crossed several major milestones bringing Instabase of age as a globally distributed organization that services some of the worlds largest institutions for mission critical processes. While doing that, we have made significant investments in [1] our people, [2] our product, and [3] our customers.
[1] People
Over the past few years, we grew the team by over 300% globally, increasing our presence by building teams in the US, UK, Canada, and India. We have added several world class leaders to our management team, and over the next year we plan to continue to scale our headcount globally. 
For me, doing this job for the last five years has been an absolute privilege — it is a privilege to work with a group of people who are far, far more talented than I am; to hold on to a vision so large that most wouldn't dare dream it, and to take the long-term view as we execute towards it.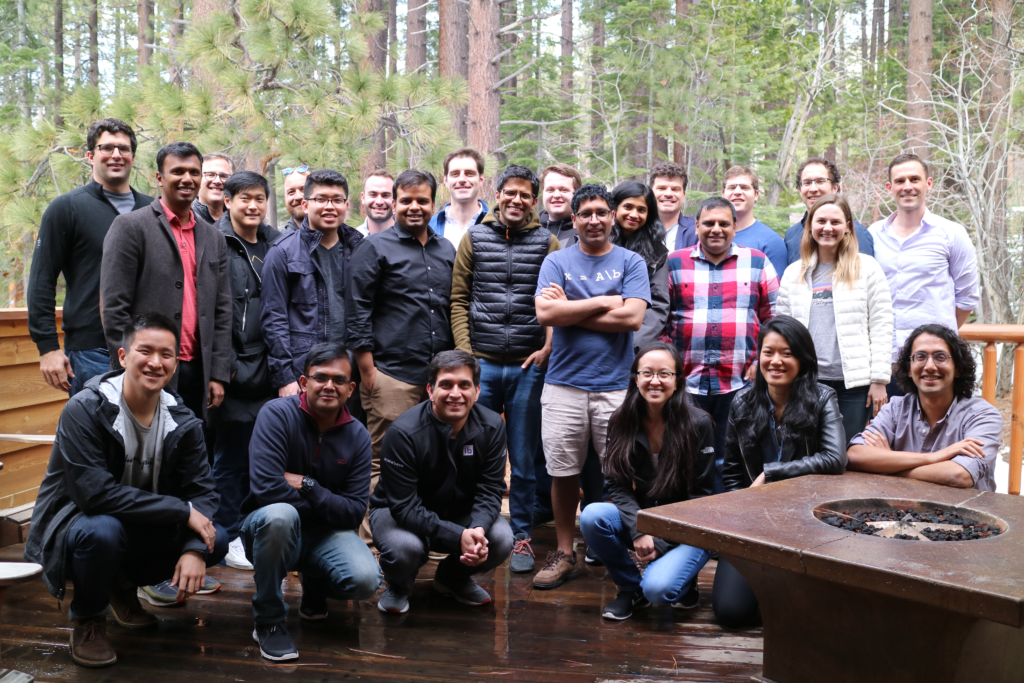 [2] Product
Our strategy has been to focus on solving document understanding as means for market penetration for large enterprises. In order to do that, over the past few years, we have developed several state of the art components and building blocks as part of the Instabase platform, which can be configured together to create a solution for any complex document understanding problem.
We strive to continuously evolve the components and building blocks available on the Instabase platform with the latest innovations not just from us, but also from third-party developers and organizations, such as Microsoft who are building powerful components to help our customers solve some of their most difficult problems using Instabase.
More recently, we launched Instabase Marketplace with a set of pre-packaged apps, built using the same components and building blocks, for a number of common business problems to accelerate time to value for customers.
This year, we're excited to launch Model Service, an infrastructure for running third-party models on Instabase, and a brand new user experience to make it even easier for customers to build solutions on Instabase — further bringing into reality our vision of "one platform, endless solutions". More to come this year.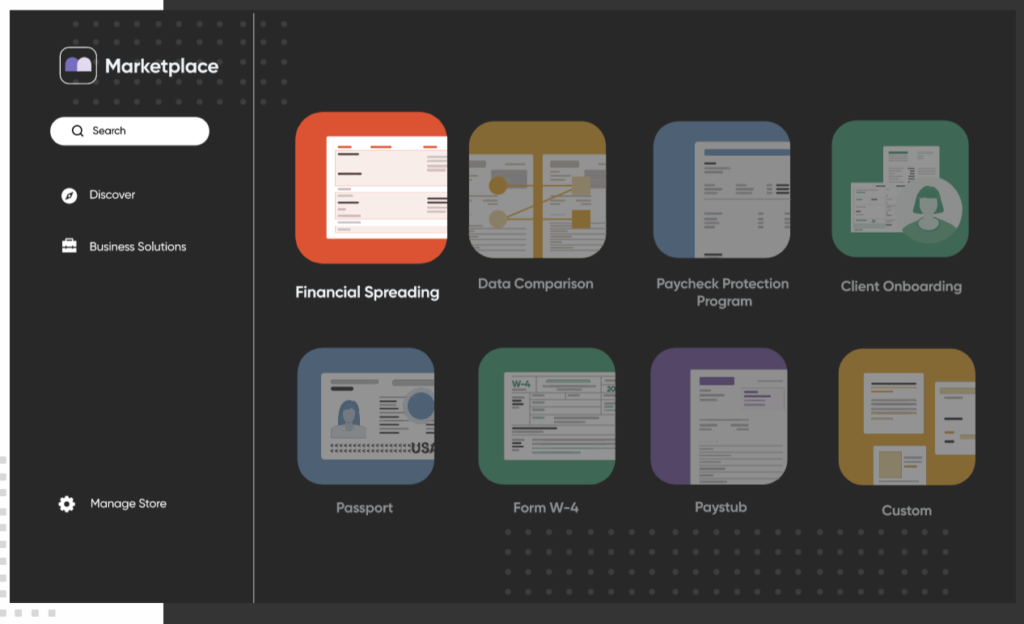 [3] Customers
Over the past few years, we saw our customers build several new solutions using the components and building blocks available on the Instabase platform, and consume a number of pre-packaged Marketplace Apps. Collectively, we now power over 45 solutions for highly complex business processes, such as consumer and commercial lending, customer onboarding, and long term care claims to name a few.
Last year, we were particularly proud of how we were able to help our financial services customers navigate extreme pressure at the height of the COVID-19 pandemic by helping them manage the flood of Small Business Administration, Payroll Protection Program (PPP) loan applications. Together with our customers, we built a PPP Marketplace App that enabled our customers to process PPP loan applications at the speed of 10k+ loans per hour. 
With the launch of Model Service and our new usability experience this year, we are looking forward to finding more ways to deepen and broaden our partnerships with our new and existing customers. In addition, we look forward to working with more third-party developers to help bring their innovations to our customers via Model Service and Marketplace.
The Future
We've learned and grown a lot over the past few years. Over this period, we have been able to make progress on both our short term goal of empowering customers to solve document understanding use cases, and our long term goal of creating a ubiquitous operating system that can power business applications.
With the launch of our website, we are excited to bring more of our vision to life. Over the next few months, we plan to share some of our best work to date.
We are putting major bets on the future of computing — if you are excited about it, we're hiring across the board. We would love to have you join us, and together we'll build something enduring, something that we all can be proud of.