Content
Invoice Processing and Purchase Orders
Large Contract Assurance
Mailroom Indexing
Remittance Advice Slips
Credit Notes
Instabase: the Automation Platform for Unstructured Data
Much of the talk about digital transformation in business has centered on the improved front-end experience for customers. However, finance executives in banks and corporate offices are also contemplating the digitization needed to optimize back-office operations.
Lean operations are critical to long-term sustainability, especially in highly competitive industries. In particular, finance executives have prioritized cost reductions, efficiency through automation, and doing more with less.
The following is an overview of the ways in which automated document processing can help finance executives achieve their efficiency objectives across virtually all industries.
Invoice Processing and Purchase Orders
Invoice processing is one of the larger-scale activities in the finance back-office. Invoices are received for purchases and sent out to customers following sales. Invoices received can vary significantly in structure and data. The unstructured nature of multi-sourced invoices makes it difficult to systematize data, and much of the work in traditional invoice processing is manual.
One of the critical ways digitization benefits the finance back-office is in matching purchase orders and invoices. Manual validation is inefficient and error-prone. Automating this process goes a long way toward:
Reducing operational costs
Reducing errors
Streamlining the organization of large amounts of unstructured data inherent in the variable formats used by suppliers
The Instabase deep learning engine handles any structure of invoice without templates, in over 100 languages, and its low-code user interface makes it easy to add custom business rules, (e.g. tax-bracket validation).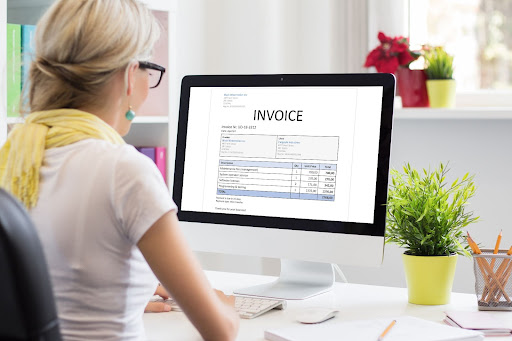 Large Contract Assurance
Companies often need to review or evaluate the terms of contracts with suppliers or buyers. Many of the document types used in the back office dictate periodic reviews of contract terms between your business and suppliers or buyers. However, there are sometimes multiple versions of a contract or a company has two different contracts from the same client. For example, in the case of mergers and acquisitions, often the merged companies both have contracts with some of the same vendors, but the terms of those contracts can vary significantly. Robust contract management can surface any duplications or anomalies in contract terms, enabling the newly merged company to negotiate the better of existing contract terms with suppliers.
Contracts and terms are highly variable, making it extremely difficult to organize data through manual processes. Automating unstructured data through deep learning capabilities addresses the inefficiencies and complexities around the data. Automated contract management simplifies your ability to review key details of contracts and compare contract terms across multiple versions.
Mailroom Indexing
Large companies receive thousands of documents in the mail, often at many different business units. Mail includes physical mail pieces, such as invoices, business complaints, tax forms and other financial statements, along with emails, web forms, faxes, and other submission types. Physical mail is scanned, so all pieces are eventually stored and indexed electronically. This storage process creates a system of record for further consumption.
Traditional manual mailroom processes are inefficient and prone to error. The people indexing documents may not have the necessary awareness of financial operations to ensure accurate organization and delivery. The data is highly unstructured, making it difficult to present in a usable way with your system.
Instabase intelligent document processing is able to split up and classify messy document packets, and consume documents from any source, in any format, in over 100 languages.
Remittance Advice Slips
Remittance advice also needs to match your invoice system. When you purchase goods, you send remittance slips to your sellers when you send payment. You receive slips when your buyers alert you to payments they have sent to you.
Just as you need to match invoices and purchase orders, it is important to match your remittance slips with the appropriate invoices. However, the challenges are the same as well. The slips can vary greatly in form and structure, and the data is highly variable. With automated document processing, the slips are easily matched with your invoices through deep learning and understanding of the types of invoices and slips you regularly process.
Credit Notes
Credit notes or memos are common in trade channels when a supplier issues a credit on account to a buyer. For instance, if a buyer offers discounts on merchandise, the supplier may allow credit for part or all of the discounted amount.
The data in these types of notes vary based on the types of credit terms and contracts between the seller and buyer. Thus, the finance team typically has to review contract terms with the supplier to determine when and how to apply credit. The credit note then communicates the details of the credit applied. Processing of these notes into a digital system assures an accurate record that the credit has been applied and information has been shared with the buyer.
With intelligent document processing, you can quickly and accurately store details of the credit issuance in an organized way.
Instabase: the Automation Platform for Unstructured Data
Automated document processing is evolving, well on its way to becoming essential to sustainable, lean business operations. As with any industry transformation, companies that jump on board with emerging innovation tend to reap the most benefits from it. The efficiency and cost-reduction advantages you gain can make the difference in your ability to beat challenging players in a competitive industry.
As the premier automation platform for unstructured data, Instabase leads the way with its ability to efficiently process unstructured data found in highly variable, complex documents. Instabase has proven success in helping companies across many industries achieve major improvements in resource utilization through automated document processing. This technology is especially useful in meeting the need for efficient and accurate financial processes as companies transition from paper-based to digital operations.
In virtually any industry and across all common financial processes, automating unstructured data leads to lower costs by reducing the need for manual operators to review and transcribe data from uploaded documents. It also enables you to process a higher volume of documents more efficiently, even with fewer staff members. Additionally, there is no need to rely on outsourced labor when, instead, you can integrate a dependable automated system.
Achieve efficiency, automation, and cost reduction by leveraging Instabase's building block approach to workflows without the wait. 
Workflows without the wait.
Instabase building blocks let you create powerful workflows in record time.