Content
The Role of Instabase AI Hub in Portfolio Risk Analysis
Using AI Hub to Make More Informed Decisions
Benefits of Using AI Hub for Portfolio Risk Analysis
Future-proof Your Portfolio Risk Analysis with AI Hub
Insurers conduct portfolio risk analysis to evaluate the financial risks involved with carrying hundreds or thousands of policies in a portfolio. Efficiency and accuracy are equally important to this process. Mistakes can lead to costly coverage oversights, poor customer service, and other severe pitfalls.
Actuaries face significant challenges in portfolio risk analysis, including:
Each policy is scanned using OCR technology and converted into a PDF with many pages containing a large volume of data. Traditional manual analysis often leads to oversights and inaccuracies.
Actuaries face intense pressure to accurately evaluate risks and identify problems within policies. Failure to recognize risks can lead to large policy payouts, high-risk portfolios, and potential lawsuits.
Accuracy is even more difficult due to the need for efficiency. Actuaries must handle a large number of policies and other PDF documents at any given time. Timely risk assessment is important for coverage decisions and enactment of remedies for potential issues.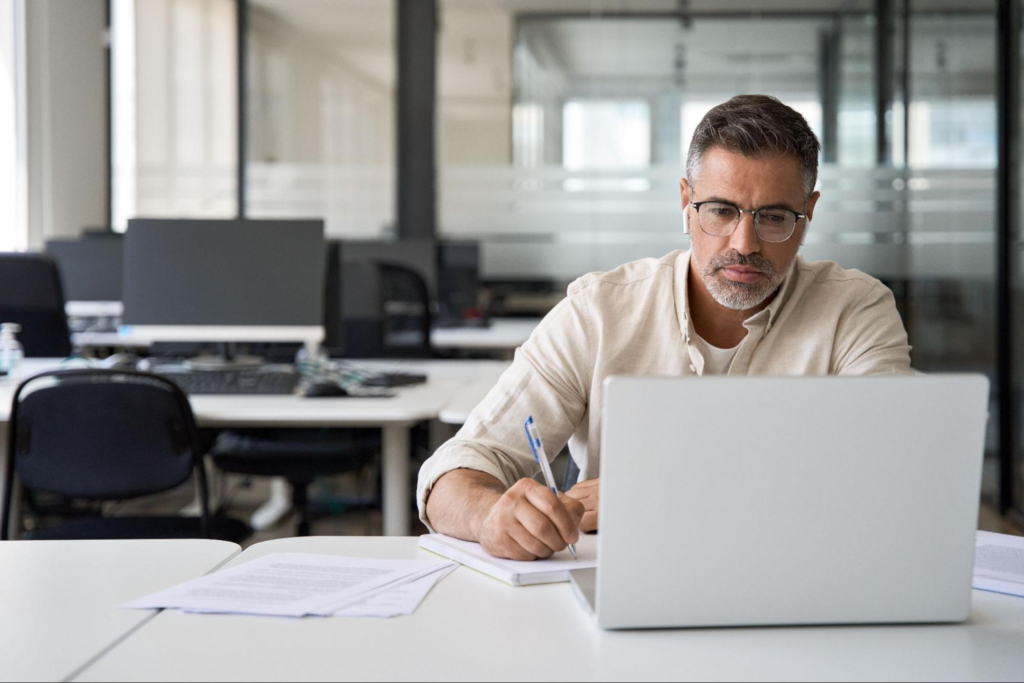 The Role of Instabase AI Hub in Portfolio Risk Analysis
Instabase is able to quickly adapt to new technologies to ensure its automated document processing overcomes challenges faced by the insurance industry. Instabase AI Hub leverages the power of large language models (LLMs) to automate and streamline portfolio risk analysis.
Unlike deep learning, LLM does not require significant training on particular documents to learn context and parse out critical data. Instead, Instabase AI Hub quickly learns the unique nature of your insurance documents so it can extract relevant data while handling large volumes. It is able to glean key insights valuable in risk assessment.
Using AI Hub to Make More Informed Decisions
Undetected changes to commercial policy terms is one critical area of risk for insurance companies. Agents and brokers sometimes modify the standard policy terms for individual clients in a portfolio. However, manual review processes often fail to identify these modifications for a long time due to overworked and time-pressured actuaries.
AI Hub analyzes policy documents, extracts all relevant data, and offers a summary of the portfolio's risk profile. Within this process, it is able to detect any policies that have language contradictory to standard coverage terms. The efficient, accurate detection of such changes protects against claim denials due to the insurer's lack of awareness of a modification.
In one particular case during the pandemic, an insurer denied a covered business's claim because its standard coverage did not apply. However, the insured party won a lawsuit against the carrier because modifications were made to the policy by an agent and the carrier was not aware of the changes.
Without automation through a large language model, it is easy for such changes to fall through the cracks.
Benefits of Using AI Hub for Portfolio Risk Analysis
Using AI Hub for portfolio risk analysis enables optimized risk management, customer service, and profitability. Benefits include:
AI Hub handles hundreds or thousands of documents in a fraction of the time it takes actuaries to perform manual reviews.
Automation through LLM is extremely accurate, which minimizes or eliminates costly mistakes.
Handling of large data volumes
AI Hub increases your operational capacity by effectively handling large volumes of data at scale.
Collectively, these benefits enable insurance carriers to better manage their risks and make more informed coverage and claims decisions.
Future-proof Your Portfolio Risk Analysis with AI Hub
Now is the time to leverage the power and accuracy of LLMs to your advantage. Explore Instabase AI Hub to see how it can help you unlock the potential of AI for your enterprise and streamline portfolio risk analysis.